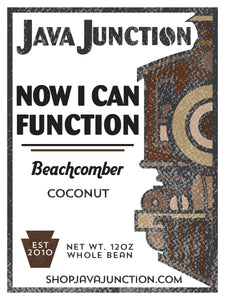 Beachcomber is our coconut blend and has quickly become a very popular coffee to our customers. Once featured only in our summer collection, its now available year round.

Love Java Junction coffee!
We are big fans of Jamaican My Java, Vintage Vanilla and Beachcomber! Scott and Joanna are wonderful owners and the customer service is excellent! Support this company - their coffees are amazing!
Great, Subtle Flavor
Just the right amount of coconut to add a tropical flair to a great coffee.
Great response time. Thank you